greyhounds at apartment therapy and more…
Hi All!
We're having a big day here at Greyhounds the Book.
Last night, we had a great turnout at the Apple Store and today our campaign to "get the girls a greyhound!" was mentioned at apartmenttherapy.com!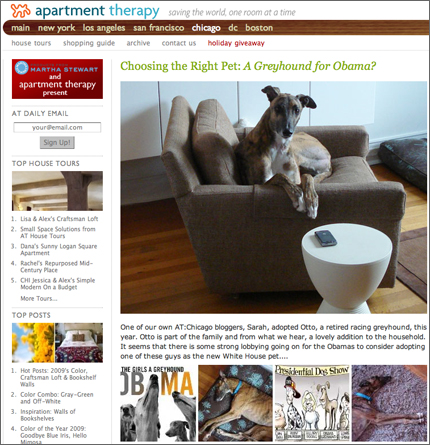 How exciting, we love apartmenttherapy.com! And thanks, Sarah, for adopting Otto!
The notion of getting the girls a greyhound seems to be back on everyone's radars because it was also the topic of discussion today at The Obama Dog Blog and The Huffington Post.
In addition, Greyhounds the Book was recently written up at the Miami Herald and in the Chicagoland Tails Holiday Gift Guide: